I've often felt like trends in design and fashion were the monsters to fight against in order to live a more sustainable, environmentally sensitive life.
For some reason I remember the first time that I noticed fashion trends when I was 8 or 9 years old. So, to date myself this puts us right around 1992 when teal and purple became the colors. Does anyone remember this? Let me refresh your memory: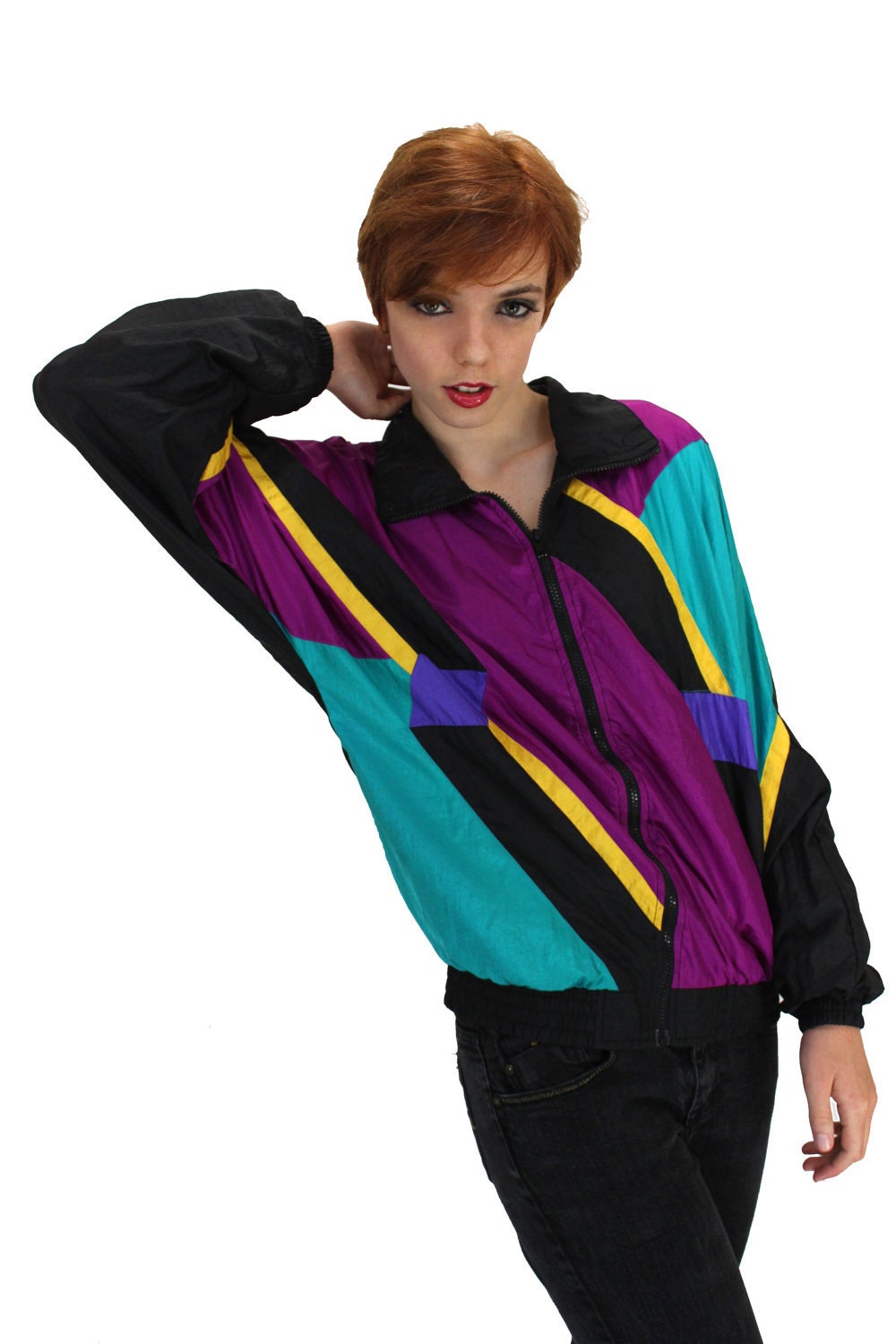 image via etsy
Yeah.
Anyway, I remember being at the mall with my Mom and as we passed by the different shop windows I started to see that purple and teal kept repeating over and over. I asked why was it that all the shops were selling clothing that was the same colors? My Mom's explanation that different colors become popular still left me with questions.
What about all the other pretty colors that I had gotten quite used to and fond of? What about all those pale pastels? Were these colors just not going to be available anymore? Who was making this decision?
I envisioned some kind of annual meeting where all the stores I could think of would all sit down and discuss what colors the clothes would be. All in all it left me feeling rather manipulated. Why are they telling me what colors I can wear and what's popular and what to like, I thought.
At the time I imagined these trend setters to be the chain stores at the mall. Like some kind of convention between GAP, Express, and The Limited. Okay, so those guys aren't exactly the top of the design world, but I didn't know that.
Perhaps it's because we now have so many different sources of inspiration when it comes to design, I no longer feel that trends are suffocating. With blogs and Pinterest and even browsing stores it's easy to pick and choose to follow trends or not.
Also I'm now finding it easy to Pin an idea or just enjoy looking at it without feeling any need to actually own anything new myself.
And sometimes there's a trend that suits me perfectly to get on board with. For example when I heard that the "color of the year" for 2013 would be emerald green I was ready. My neighbors had this great green chair that they were going to put out for free, so I gladly and quickly took it off their hands.
I'm enjoying this trending color and I didn't even have to buy anything!
Pin It